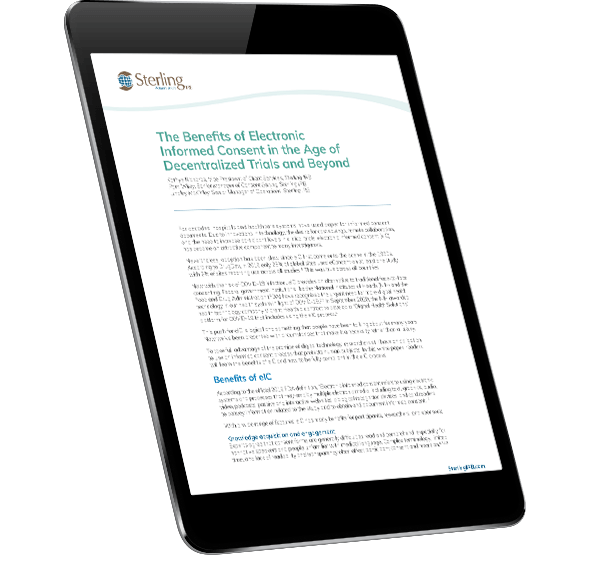 As COVID-19 has pushed the world to embrace innovation, eConsent has quickly become a necessity, especially in light of guidance from the FDA and NIH recognizing the urgent need for more digital health technology in our health system.
In this white paper, readers will learn:
The benefits of eIC for participants, researchers, and sponsors.
How to set up your eIC process to be fully compliant.
Considerations for trials that haven't launched and for studies currently running.